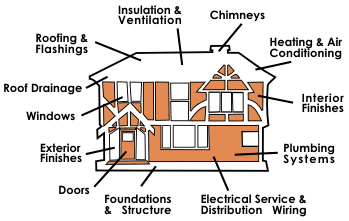 843-909-2408
Clint A. Crouse
Buying a new home may be the biggest investment you'll ever make. While the home you have selected may appear to be just what you're looking for, how can you be sure there aren't potentially serious unknown defects which can make your investment in your future a costly one. Having your new home professionally inspected by our company as early as possible in the buying process can save you thousands of dollars on items which you may be able to have the seller or builder correct.
"Extremely thorough and complete. Very honest about faults and the seriousness of any problems. Reasonable rates and high quality inspection. I would recommend him to anyone."

​

Dennis Hinen
"Excellent Job, Clint! You explained the inspection report clearly and was able to show us exactly what we needed to know. You also took the time to answer questions and concerns that we had. We appreciate the extra time that you spent with us. You took very clear pictures and did an excellent job putting together a self explanatory inspection report. I would highly recommend Clint for Home Inpections!!
​
Michelle Sineath
"Awesome, caring and knowledgeable - HIGHLY RECOMMENDED!
​

Christopher Peterson
Professional Comprehensive
Home Inspection Services